I almost quit. I didn't think I could write the article. But it made the front page of the Friday print edition of the Oak Ridger newspaper under the city historian Mr. Ray Smith's Historically Speaking column.
The battle to write is fierce. I've cried my way through writing articles, written under the weight of discouragement and doubt, thought I'd never finish some pieces, and almost didn't submit others. But several of the hardest pieces to write opened doors, won awards, and people blessed me when they shared my writing ministered to them. —Don't quit.
We must each obey our call and trust God to enable and use us as He wills. (Remind me of that tomorrow, please.)

Tweet
Created in 1942, Oak Ridge, Tennessee, also known as the Secret City and the Atomic City, was one of the three major sites set up as part of the U.S. government's Manhattan Project. The scientists at the laboratory in the Secret City developed the materials to build the atomic bomb that ended WWII. But Oak Ridge has other stories. Twenty years after its inception, Black citizens, many of whom the government had brought in to build the laboratory and city, still lived under the oppressive culture and restrictions of Jim Crow segregation laws.
This article is the first in a series Mr. Smith invited me to write for his column. (Thank you.) 🙂 The articles and the book I'm writing on the integration of Oak Ridge in the 1960s were first inspired by the stories of my father-in-law and his best friend. They will feature the accounts of many valiant souls with a message for today.
"Beneath Dr. James Spicer's charming drawl and calm demeanor lies a steely resolve, a…" Click HERE to read my article in the Oak Ridger newspaper: The Integration of Oak Ridge: A Unique Perspective
Blessed (and terrified) to fill in last minute on PJNET TV Thursday 12/2/21.
NEXT UPCOMING: Mr. Ray Smith, the Oak Ridge city historian, is also a Vietnam veteran, a police chaplain emeritus, a skilled storyteller, author, and more. I had the honor of interviewing him and look forward to sharing his amazing stories, wisdom, and work with you next week on my blog.
Thank you to my fellow writers and readers for your prayers and encouragement. You are invaluable. I cannot do this on my strength. Humbled, honored, blessed, to serve as one of God's scribes.
Some suggestions for Christmas gifts for book lovers:
NEW RELEASE: MORE Than Your Mountains Hardcover
NEW RELEASE: MORE Than My Mountains
NEW RELEASE: Heart of a Hoosier: A Year of Inspiration from IU Men's Basketball
NEW RELEASE: Created Critters with Fur
NEW RELEASE: The Case for Heaven: A Journalist Investigates Evidence for Life After Death
Created Critters With Wings, Ben Cooper [Children's Picture Book, christian Inspirational]
NEW RELEASE: Contagious Faith: Discover Your Natural Style for Sharing Jesus with Others
For the Love of Emma (Dream Beyond Tomorrow)
NEW RELEASE: Sacred Sense: From a Second Look
Novels by Phyllis Clark Nichols
NEW RELEASE: Dachshund Through The Snow Hardcover – Picture Book
I Will Not be Afraid, Michelle Medlock Adams [Children's Picture Book, Christian Inspirational]
NEW RELEASE: Midnight, Christmas Eve
NEW RELEASE: For King and Crown: Conversations on the Christian Life
NEW RELEASE: A Faith Unleashed: Living in the Hope of God's Rescue
NEW RELEASE: Victor!: The Final Battle of Ulysses S. Grant
Historically Speaking Series of Books by Oak Ridge Historian Ray Smith – Annual volumes of historical articles published in The Oak Ridger newspaper
I am Cyrus, Harry Truman and the Rebirth of Israel, Dr. Craig von Busek [Literary Nonfiction]
Sacred Rest: Recover Your Life, Renew Your Energy, Restore Your Sanity Hardcover
NEW BOOK RELEASE featuring three of my poems along with poems from seven other writers. Creative Writing Journal: Faith Inspired Writing Prompts & Hope-Filled Poetry introduces several forms of poetry with explanations, examples of each, followed by four to six questions inspired by each featured poem's style and message, journal writing prompts, and more. Resource list included. A great choice for writers, homeschool students, personal devotion time. Available on Amazon in TWO cover choices.
Check out these and other titles in the Journaling Scribbles Collection
Devotions for a Healthy Faith: Get to Know God through His 66 Books, Dr. Bill Nichols
Shine Don't Whine, Cherrilynn Bisbano [Christian Living, Inspirational, Small Group Study]
Another Gospel?: A Lifelong Christian Seeks Truth in Response to Progressive Christianity, Alisa Childers [Christian Apologetics]
First Down Devotions II: Inspiration from NFL's Best ("Stars of the Faith" series), Del Duduit
Check out the line-up of titles from award winning Christian author Del Duduit HERE
365 Ways to Love Your Child: Turning Little Moments Into Lasting Memories, Julie Lavender [Parenting, Christian Family]
Jewels of Hebrews, Stephanie Pavlantos [Bible Study]
Awakening, Beckie Lindsey, [Christian Young Adult, Spiritual Warfare Suspense]
Anchor Your Soul in Hope: 13-Week Devotional Based on the Beloved Hymn "I've Anchored in Jesus" With Lines for Bible Journaling and Coloring Pages, Angela Georgantas
All Nature Sings: A Devotional Guide to Animals in the Bible
Extraordinary Hospitality for Ordinary Christians: A Radical Approach to Preparing Your Heart & Home for Gospel-Centered Community, Victoria Duerstock [Evangelism, Hospitality, Christian Living, Homemaking]
Seventh Demension Series (Full box set: Books 1-6) Kindle Edition – * Winner of over 30 National and International Book Awards
The Case for Christ Daily Moment of Truth, Lee Strobel and Mark Mittleberg [Devotional]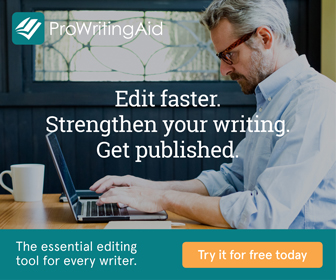 ProWritingAid – Writing software with amazing features, amazing value. Try the free version or click here to receive 20% off the purchase of any ProWritingAid Premium subscription.
PJNET.TV: "Our mission is to provide a platform for everyday Christians to share their walk with Christ." Monday – Thursday 9 p.m. ET & Friday Steve's Perspectives -Commentary on the week's News 10 p.m. ET
*UPCOMING: A series of interviews featuring law enforcement officers from around the country coming soon!
#HealthyFaithChat on Twitter – Bible based chats to equip, encourage, and evangelize
Click HERE for excerpts from and links to my interviews featuring U.S. military service members.
CLICK HERE for updated Good News in a Sea of Bad News! 2021 free downloadable Gospel tract with new artwork by Christian cartoonist and writer, Jeff Larson
Focus on the Family Counseling Services & Referrals:
To request a conversation with Focus on the Family's Counseling Department with one of their licensed or pastoral counseling specialists at no cost to you: 1-855-771-HELP (4357) weekdays from 6:00 a.m. to 8:00 p.m. Mountain Time
National Suicide Prevention Lifeline:
24/7/ 365 days a year Call: 1-800-273-8255
A Chaplain Ministry of Billy Graham Evangelistic Association
Billy Graham Evangelistic Association 24 hour Prayer Line: (888) 388-2683.
Click HERE to read my testimony: A Mail Carrier's Mistake Saved Her from Suicide on the Billy Graham Evangelistic Association website.
Click here to read my article in the Oak Ridger newspaper: The Integration of Oak Ridge: A Unique Perspective
© 2021 Rachael M Colby | Tattoo It On your Heart