Sometimes I take God and His blessings for granted. Complaining comes more naturally than thankfulness to our fallen nature.
Culture tends to extol self-gratification and self-promotion and chase materialism. The Bible calls Christians to amplify Jesus and serve others. If we focus on our lack, we can fail to see and experience the blessings we possess. Why live as paupers when God calls His children to partake of the richness of Christ?
Even in a stormy season, while acknowledging problems and taking needed steps to remedy, we can choose gratitude—to notice and elevate the positive over the negative. Focus on giving more than getting; it nourishes both giver and receiver. The fruit of gratitude is contentment, peace, and joy. But it takes practice to break bad habits and build good character.
In her book, Shine Don't Whine, award-winning author, speaker, teacher, and United States military veteran, Cherrilynn Bisbano shares her real and raw wrestlings and her road to healing from past hurts and habits. Using her acrostic S.T.A.R principle as a teaching tool, Cherrilynn guides us through scriptures that empower us to overcome whining, perfectionism, receive God's healing, and live in victory—to shine as Jesus calls us to.
Please enjoy Cherrilynn's guest article below entitled, Shine or Whine, followed by her answers to my brief interview. And don't miss my special announcement at the end and some gift suggestions for Christmas and beyond. – Rachael
SHINE OR WHINE
Guest post by Cherrilynn Bisbano
As a member of the Rhode Island Air National Guard I was sent to Photography School in Denver Colorado. My first roommate was a born again believer. She would read her bible and ask if she could read to me. On occasion I let her.
I did not understand any of it though I desperately wanted to. I was searching for the way to Heaven. But on more than one occasion my roommate, who attended a different class than me, returned to our room complaining about the people in her class, about school, and life in general.
"I don't want to be a Christian if they complain so much!"
My desire to hear the word was cut short by my roommate's constant complaining. Now, as a believer, God brought this person to my mind when I found myself complaining about life. Conviction set in while doing my devotions.
Do everything without complaining or arguing, so that you may become blameless and pure, children of God without fault in a crooked and depraved generation, in which you shine like stars in the universe as you hold out the word of life. Philippians 2:14-16
Impatience, discontent and a critical spirit dimmed my roommate's light, and so too mine.
"Do I want to shine or whine?" I asked myself.
I want to shine like a star and lead many to righteousness.
Those who are wise will shine like the brightness of the heavens, and those who lead many to righteousness, like the stars for ever and ever. (Daniel 12:3 NIV)
Just for fun I looked up star classifications. I wanted to learn about the heavenly stars; after all, God created them and nothing He does is without reason.
According to NASA, they classify stars according to their surface temperature. The classes are: O, B, A, F, G, K, and M.
The O stars are the hottest and very rare and BRIGHT
M stars are numerous, cold but DIM.
Our sun is somewhere in the middle.
I gave my own classifications for stars to represent Christians' shine-ability.
O Star = Obedient
Wow, the brightest stars are very rare. True obedience to Jesus is rare.
Jesus said: "Blessed rather are those who hear the word of God and obey it." (Luke 11:28 NIV)
M Star = Mediocre.
No one wants to be described as mediocre. Half-hearted performance produces mediocre results. God despises half-heartedness. Likewise a self-centered, inconsiderate attitude of me, me, me. Notice the word mediocre starts with ME!
Do nothing out of selfish ambition or vain conceit. Rather, in humility, value others above yourselves. (Philippians 2:3 NIV)
Complaining will snuff out your light. As an unbeliever, I was turned off to the gospel message because my roommate chose to whine and not shine. I don't want to whine. I choose to shine.
"In the same way, let your light shine before others, that they may see your good deeds and glorify your Father in heaven." (Matthew 5:16 NIV)
When you feel the need to complain remember the promise God gave to His Children:
"Who created all these?
He who brings out the starry host one by one
and calls forth each of them by name.
Because of his great power and mighty strength, not one of them is missing.
Why do you complain, Jacob?
Why do you say, Israel,
"My way is hidden from the Lord;
my cause is disregarded by my God"?
Do you not know?
Have you not heard?
The Lord is the everlasting God,
the Creator of the ends of the earth.
He will not grow tired or weary,
and his understanding no one can fathom.
He gives strength to the weary
and increases the power of the weak."
(Isaiah 40:26-29 NIV)
We are stars for the Lord shining His light of truth and love into the dark world. Our goal is to glorify Him. We have the awesome privilege to be used by God to Shine!
For God, who said, "Let light shine out of darkness," made His light shine in our hearts to give us the light of the knowledge of God's glory displayed in the face of Christ. (2 Corinthians 4:6 NIV)
Let's light the world with our shine-ability.
---
INTERVIEW
RACHAEL: Congratulations, Cherrilynn, on your award for your devotion in the Blue Ridge Mountains Christian Writers Conference Foundations II Contest and on your newly released book, Shine Don't Whine.
Tell us a little about your road to writing. Why do you write?
CHERRILYNN: I write out of obedience to God. Many ladies would ask me for a book after I spoke at events. "I don't write." was my prompt reply. After encouragement from a writing friend, and a strong prompting from the Holy Spirit, I started my journey.
My goal is to help my brothers and sisters to realize life causes our light to dim. The principles in Shine Don't Whine help us determine where we need to focus to shine brighter.
Do you ever find it hard to be grateful, to give thanks?
After losing 13 close friends and family over the last two years, grief consumed my body and heart. I have to grasp in the dark to cling to Jesus. I thank God for the assurance of Heaven because I know I will see some of my loved ones again. The Bible states, "give thanks in all things for this is God's will for you in Christ Jesus". I don't thank Him for the dark. But, I thank God that He is with me in the dark.
You are a United States military veteran. Can you tell us a little about why you joined the service and about your military award? Has serving in our armed forces impacted your life?
Yes, I love my country. I've traveled to places and eaten things I never would if I did not join. I've been to Japan, Hawaii, and served near our Nation's Capital. I ate possum, snake, and food from the Philippines. The people I met will forever be in my heart.
I served 7.5 years full time in the Navy and 13 years in the Air National Guard. I loved teaching and traveling. I don't really like talking about my leadership award and other acknowledgements. I enjoy helping others achieve their goals, and I step up to the plate to encourage others to succeed.
Do you have any concerns for our nation? Any ideas as to the causes of unrest, unraveling, and divisions in America? Any answers, admonitions?
Great questions! I'll try to keep it short. People have left the faith. Our country was founded on Godly principles. When prayer was taken out of the schools in the early 60s the country went downhill. I also believe many Americans don't research what they hear. This leads to chaos. There are entire books written on this topic. I believe we need to fight our battles on our knees, not in the streets.
What has Jesus done for you? Why should those who do not know Jesus consider Him?
I love to encourage others to accept and apply the love of God and serve Him. Even Historians who didn't believe Jesus was the Messiah wrote of Him and His great deeds. Many witnessed His resurrection. Jesus took this complaining child and turned my whine to shine.
Jesus considers you enough to die for. Pray and ask Him to reveal Himself to you.
What is your writing process? Any advice for writers?
I schedule time to write in the morning. My brain works best when it's not filled by the events of the day. Anyone can learn to write well. Read books on the craft. Enter contests, write, write, write. Join a critique group or writing group. Never stop learning. It took me almost 5 years to complete Shine Don't Whine.
(KEEP SCROLLING, PLEASE!)
Shine Don't Whine, Cherrilynn Bisbano [Christian Living, Inspirational, Small Group Study]
SPECIAL ANNOUNCEMENT:
Honored to win the following awards in the in the 2020 Blue Ridge Mountains Christian Writers Conference Foundations II Contest!
1st place in articles for Onward
1st in poetry for Walking Notes
3rd in poetry for He Is Risen
Thank you to Edie Melson and DiAnn Mills and to all the faculty of #BRMCWC for an incredible week of ministry and training. Thank you to Jerry Jenkins and the Jerry Jenkins Writers Guild, and to Serious Writer for your teaching. Grateful for all who pray, encourage, and support me on my writing journey.
"Here's my pen, Lord; hold my hand.
Here's my heart, Lord; have all of me.
*Above link is to the original version of Onward which contains additional content not included in my award winning version of the article.
*Looking for some gifts for book lovers? Click the images below to check out these new releases:
Devotions for a Healthy Faith: Get to Know God through His 66 Books, Dr. Bill Nichols
Another Gospel?: A Lifelong Christian Seeks Truth in Response to Progressive Christianity, Alisa Childers [Christian Apologetics]
First Down Devotions II: Inspiration from NFL's Best ("Stars of the Faith" series), Del Duduit
Check out the line-up of titles from award winning Christian author Del Duduit HERE
Christmas Wedding Song, Phyllis Clark Nichols [Fiction: Christian Mystery, Suspense, Holiday Romance]
I am Cyrus, Harry Truman and the Rebirth of Israel, Dr. Craig von Busek [Literary Nonfiction]
What Does God Want You To Do Before You Die?: 30 Devotions To Help You Begin Living Your Purpose, Callie Daruk
365 Ways to Love Your Child: Turning Little Moments Into Lasting Memories, Julie Lavender [Parenting, Christian Family]
Jam packed with a treasure trove of fun and engaging activities, award-winning author Julie Lavender's book, 365 Ways to Love Your Child: Turning Little Moments Into Lasting Memories, is sure to help families connect as they learn and grow closer to their children, impart wisdom, and create life-long cherished memories with their families. Check out other encouraging videos like this one on Julie's Facebook page. 
I Will Not be Afraid, Michelle Medlock Adams [Children's Picture Book, Christian Inspirational]
Created Critters With Wings, Ben Cooper [Children's Picture Book, christian Inspirational]
This beautifully illustrated children's picture book by award-winning author Ben Cooper pairs delightful rhyme with scripture verses to teach about the Creator, His magnificent creation, and His love for us. 
Jewels of Hebrews, Stephanie Pavlantos [Bible Study]
Awakening, Beckie Lindsey, [Christian Young Adult, Spiritual Warfare Suspense]
Having Impossible Faith, Del Duduit [Christian Inspirational]
For the Love of Emma, Starr Ayers [Contemporary Christian Historical Romance]
Ransom for a Song, Phyllis Clark Nichols [Fiction: Contemporary Christian Romance]
Anchor Your Soul in Hope: 13-Week Devotional Based on the Beloved Hymn "I've Anchored in Jesus" With Lines for Bible Journaling and Coloring Pages, Angela Georgantas
All Nature Sings: A Devotional Guide to Animals in the Bible
Extraordinary Hospitality for Ordinary Christians: A Radical Approach to Preparing Your Heart & Home for Gospel-Centered Community, Victoria Duerstock [Evangelism, Hospitality, Christian Living, Homemaking]
Shine Don't Whine, Cherrilynn Bisbano [Christian Living, Inspirational, Small Group Study]
Seventh Demension Series (Full box set: Books 1-6) Kindle Edition
* Winner of over 30 National and International Book Awards
[Fiction: Christian Fantasy, Supernatural Suspense, Historical, Prophetic Biblical]
Seeking Allah, Finding Jesus: A Devout Muslim Encounters Christianity, Nabeel Qureshi [Christian Apologetics, Comparative Religions]
The Case for Christ Daily Moment of Truth, Lee Strobel and Mark Mittleberg [Devotional]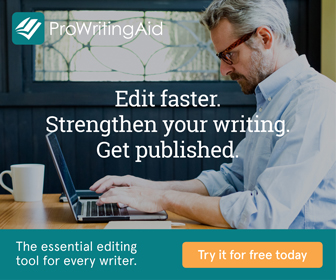 ProWritingAid – Writing software with amazing features, amazing value. Try the free version or click here to receive 20% off the purchase of any ProWritingAid Premium subscription.
More books on my Resources page HERE! 🙂
Prior Post: Remedy for the Malady
SUBSCRIBE to the Tattoo it on Your Heart Newsletter for notifications of new blog posts, occasional offers and FREEBIES like this: Good News in a Sea of Bad News! FREE updated downloadable Gospel tract with artwork by Christian cartoonist and writer, Jeff Larson of The Back Pew blog HERE.
(C) 2020 Rachael M Colby | Tattoo It On Your Heart