I don't just want good ideas. I want the mind and favor of God.
Click here to Jump to Resources for Writers
Finding My Voice
I looked in the mirror and found my voice.
This is my voice:
It's me becoming broken.
It's me bleeding all over the pages.
Can't you see my words are borne on tears?
Do you think I borrowed my words, the words God gave me?
Did you think they came cheap?
No, they are costly,
Because this world has a way of banging up a human heart.
But that's okay, because Jesus has a way of restoring it.
Welcome to my life. Welcome to my vulnerability.
This is raw; this is live.
Welcome to my funeral and resurrection.
You are invited to watch me die and live again in Christ.
© January 21st 2016, Rachael M Colby
Unaware it was a year to the date since I wrote my poem Finding My Voice, I pondered the words, and they evoked new revelation, and I added these words to it on January 21st, 2017:
I must be careful of what I write.
It's often truer than I know.
These prophecies, my story, like a scroll slowly unrolled.
One step, one day, one prayer at a time, revealing.
"Dear Lord; I'm frightened.
Hold me.
I will rest, trust in You.
Thy will, Lord. Have your way in me."
© 2016, 2017, Rachael M Colby
Finding My Voice Inspired by: Voice in Writing: How to Find Yours, by Jerry Jenkins, written on January 21st, 2016 and added to January 21st 2017

The Why of Why I Write
Why do I write?
Why do I breathe?
Inhale.
Exhale.
Breathe.
How can I not?
It's in me.
It's who I am.
It's what He has called me to.
Sometimes it's how I speak to Him,
Praying on paper.
Sometimes it's how He answers me.
When He does, He tells me,
"Write this down."

Lest I forget.

So others may know Him
And not walk alone
So He may be glorified
When the going is good.
So He may be glorified
When life is bitter.
To give others hope.
Why do I write?
Because I must.
Breathe.
Pray.
Write.
— Rachael M Colby
The Why of Why I Write
Inspired by: Writer: Do You Really Know Your 'Why'? by Jerry B Jenkins

Some Favorite Websites and Resources for Writers
---
Articles
The Best Writer Tools to Add to your Arsenal recommended by Jerry Jenkins
21 Self-Editing Secrets that Can Supercharge Your Manuscript
Writing Tips 41 Experts Wished They'd Known as Beginners
Your Ultimate Guide to Writing Contests Through 2022
Jerry B Jenkins' favorite writing resources for writers
---
education
Writers Chat – Live Zoom meetings on a variety of topics for writers led by industry leaders – Tuesday's at 11 a.m. Eastern Time.
The 540 Club – "The 540 is a free community designed to encourage, educate, and equip writers to clearly communicate the unique message God wants us to deliver to the specific reader who needs it most. The 540 community seeks to remove barriers for writers by providing free, virtual opportunities to access stellar education."
Almost an Author: Grammar and Grace | The Picky Pen
---
Great Websites for Writers
Jerry Jenkins' blog for writers 21 Time NY Times bestselling author and writing coach
Blue Ridge Mountains Christian Writers Conference Blog
Your Best Writing Life Podcast with Host Linda Goldfarb
Positive Writer – [Brian! Watch your language! Please.]
Randy Ingermanson's Advanced Fiction Writing & the Snowflake Method
The Printed Word (Word Weavers Blog)
---
Editing Tools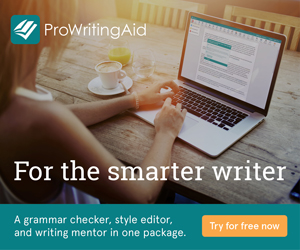 ProWritingAid – Writing software with amazing features, amazing value.
Try the free version or click HERE to purchase a ProWritingAid Premium LIFETiME license or a yearly subscription.
---
---
©2022 Rachael M Colby | Tattoo It On Your Heart